Fireball XL5 Rocket 3D Print Files Page Below are several .stl files for 3D printing a model of the Fireball XL5 rocket. See pdf for licensing and build instructions.

These files are not intended for the novice 3D printer user or model builder.

Some require knowledge in rescaling 3D models and in assembling rough parts into a finished model. Use these are your own risk.

[Files last updated 20-Nov-2018]

3D Model Exploded Views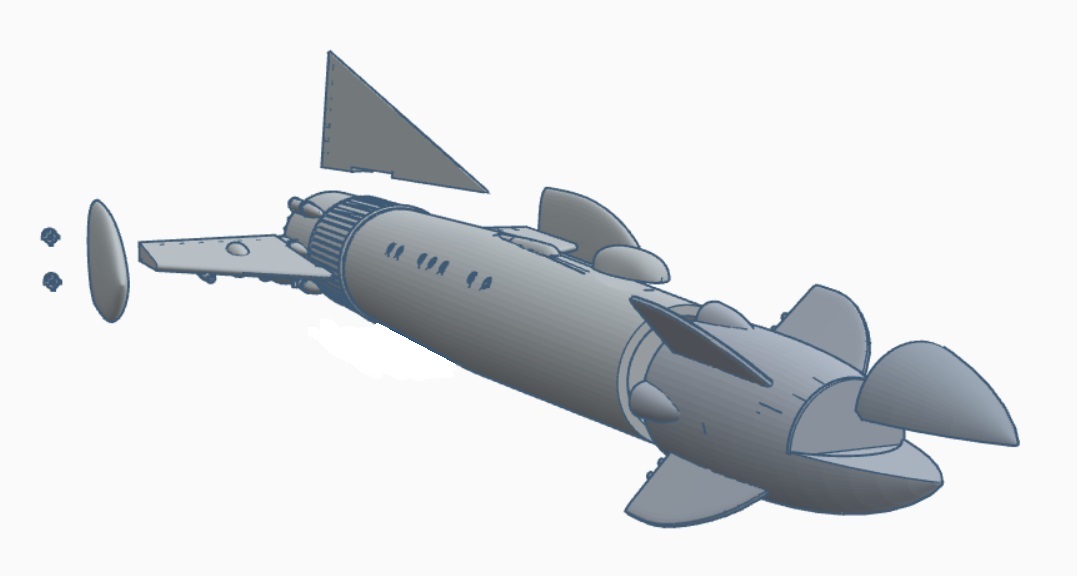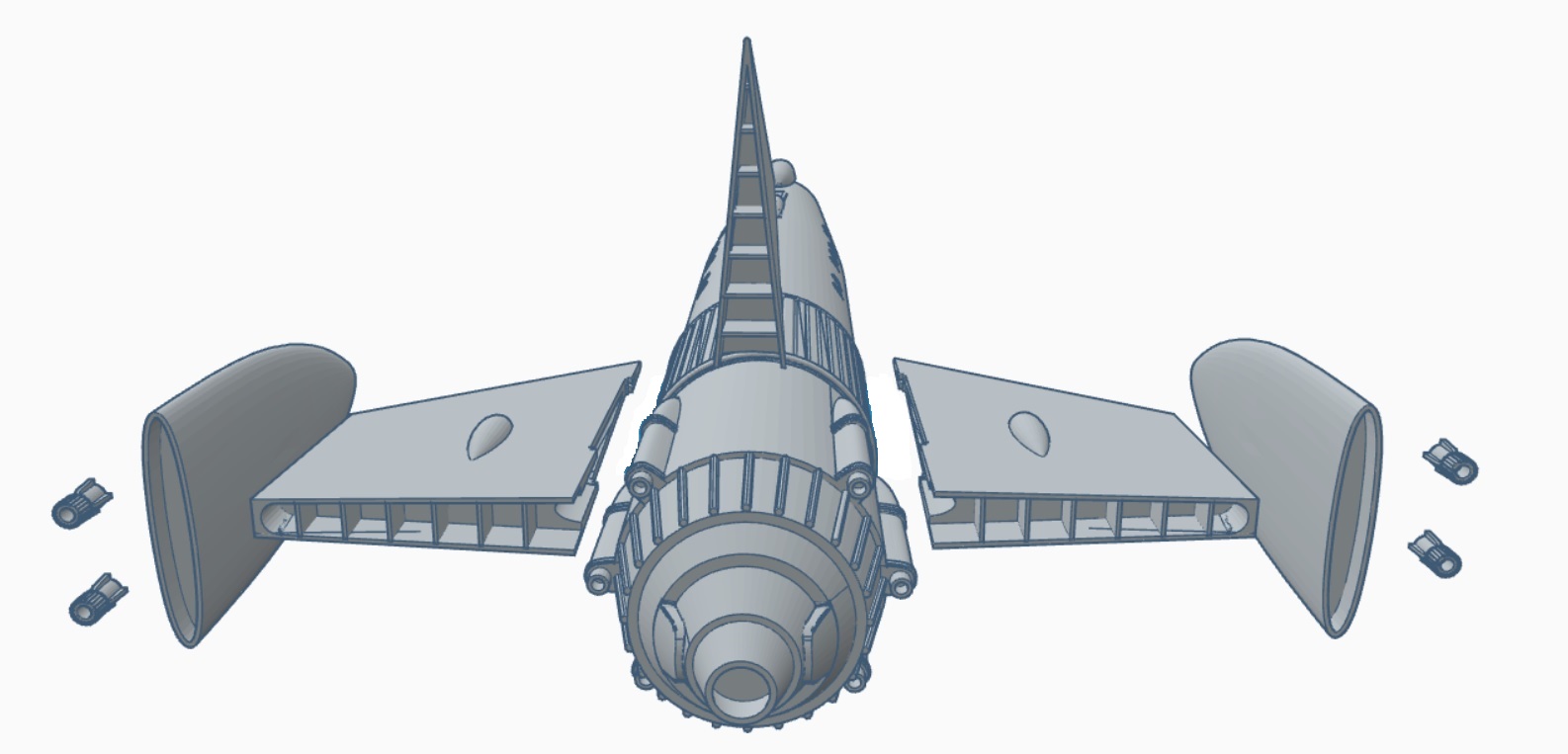 Right click on the file name and do a "save as" to save these to your desktop.
Fireball rocket parts.7z (Zip file containing all the following files. You will need a "zip" compatible program like 7zip (free) to open this. After downloading the 7z file to a folder, extract all the files in the archive to another folder for printing.)
INSTRUCTIONS (Please read before using these files!) >>> Fireball XL5 Rocket.pdf
Fireball Body tube (repaired 3D).stl
Fireball Final Wing design (rep).stl
Fireball top fin curved & notched.stl
Fireball side fin (repaired).stl
Fireball jr compl no cockpit (rep).stl
Fireball Body bridge dome (rep).stl
Fireball Body Second bridge frame (rep).stl
Fireball Jr Window Frame (rep).stl
Also included are the following four files of the main body cut into 4 sections for printing on a small printer.
Fireball Body tube piece 1.stl
Fireball Body tube piece 2 (rep).stl
Fireball Body tube piece 3 (rep).stl
Fireball Body tube piece 4 (rep).stl
----------------------------------------
Back to main Fireball XL5 Page