Mini Fireball XL5 Kit Page
[Page last updated 6-March-2020]
Welcome to the Mini Fireball XL5 Model Kit Page. Below are photos of the completed prototype 6" (152mm) Fireball XL5 model. If you would like a copy of this model kit, contact me at 3dprint@reighn.com for more information.
NOTE: This is a resin hobby kit for moderate to experienced modelers. This kit is not suitable for children under 14 as it contains small parts.
This kit is produced using Photopolymer resins. Take precautions when sanding this material. Always use a dust mask and wear safety glasses.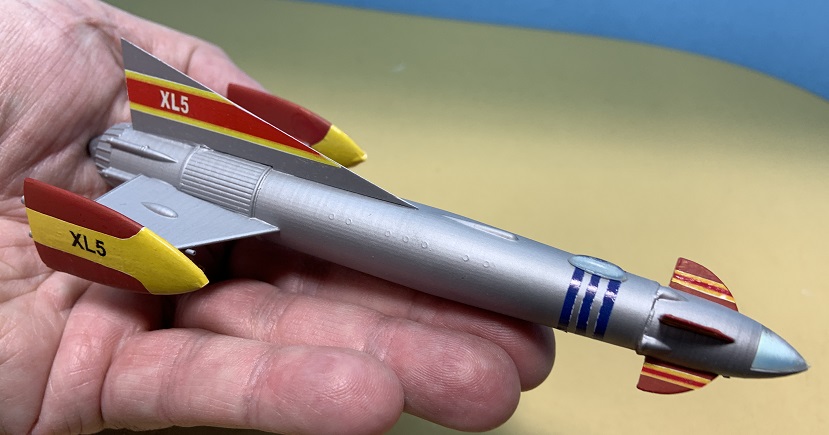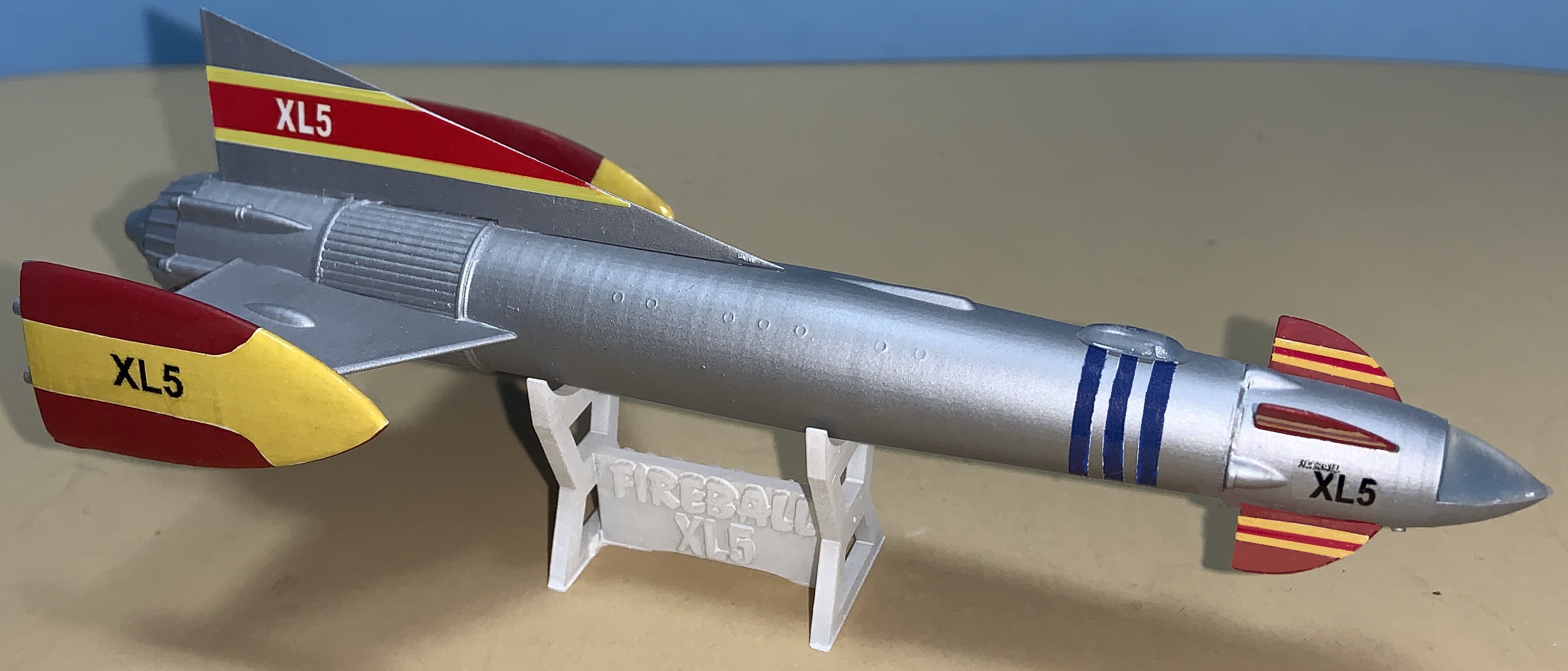 Here are the parts that are provided in the kit. (Click here for a copy of the instruction sheet: Mini XL5 Instruction Sheet.pdf).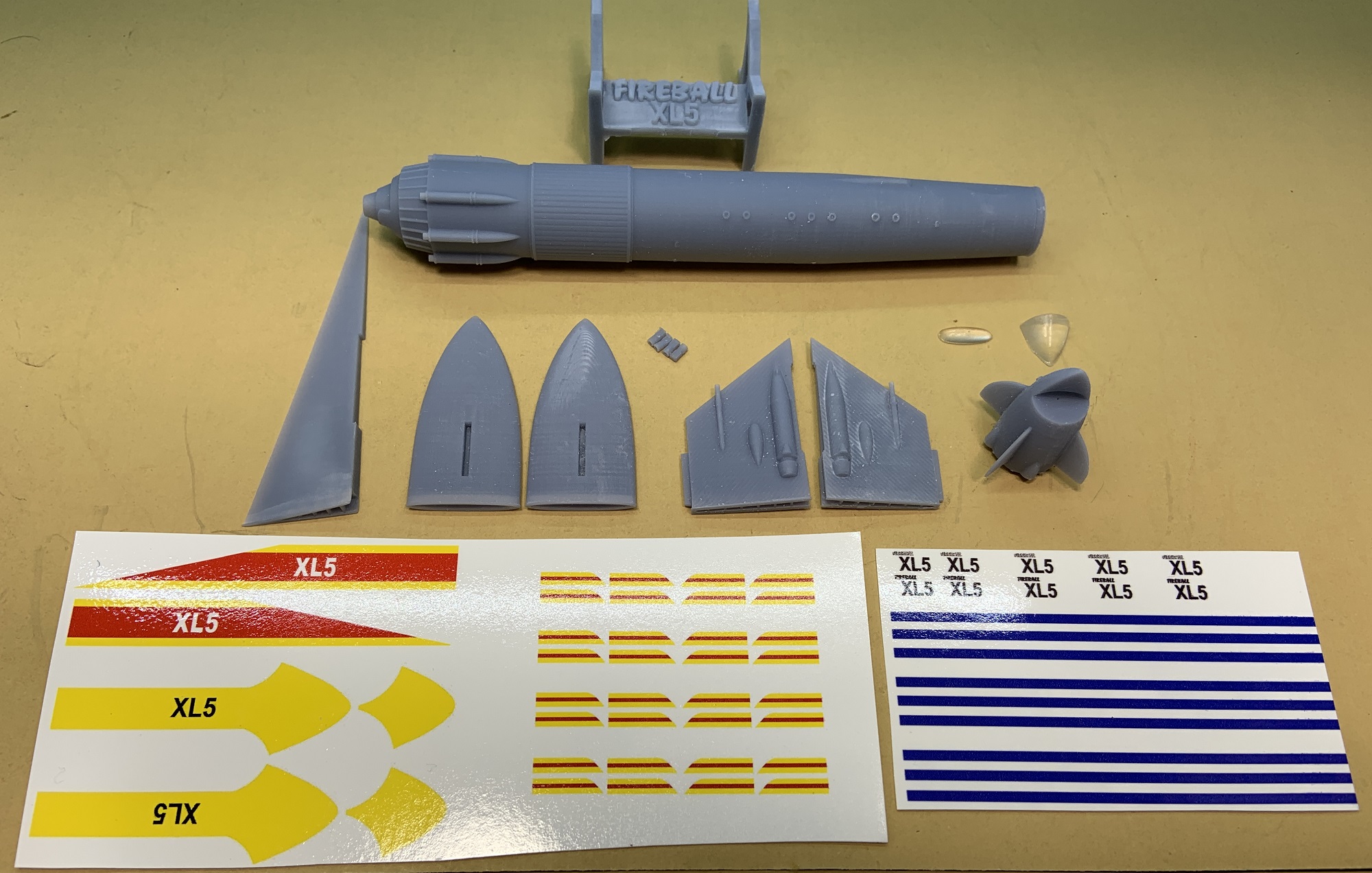 ----------------------------------------
Back to Fireball XL5 Home Page