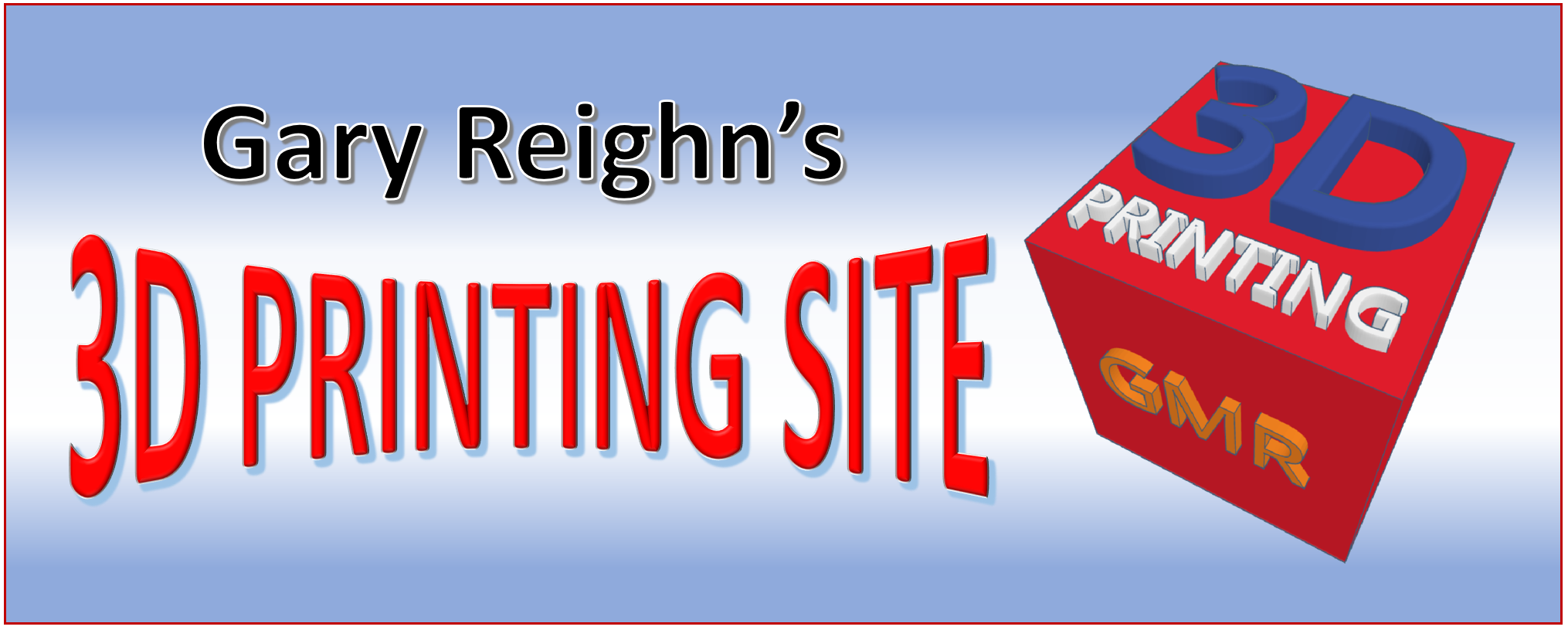 [Last update Feb 21, 2021]
Welcome to the Mini Super-R Model Kit Page! (COMING SOON!!)
The Super-R rocket premiered in the 1962 Supercar Annual comic. It was such a neat looking rocket
and bearing a lot of family resemblance the Fireball XL5, I felt it would make a good subject for a model. I'm also able to offer this as another "mini" kit.
Keep reading for more details.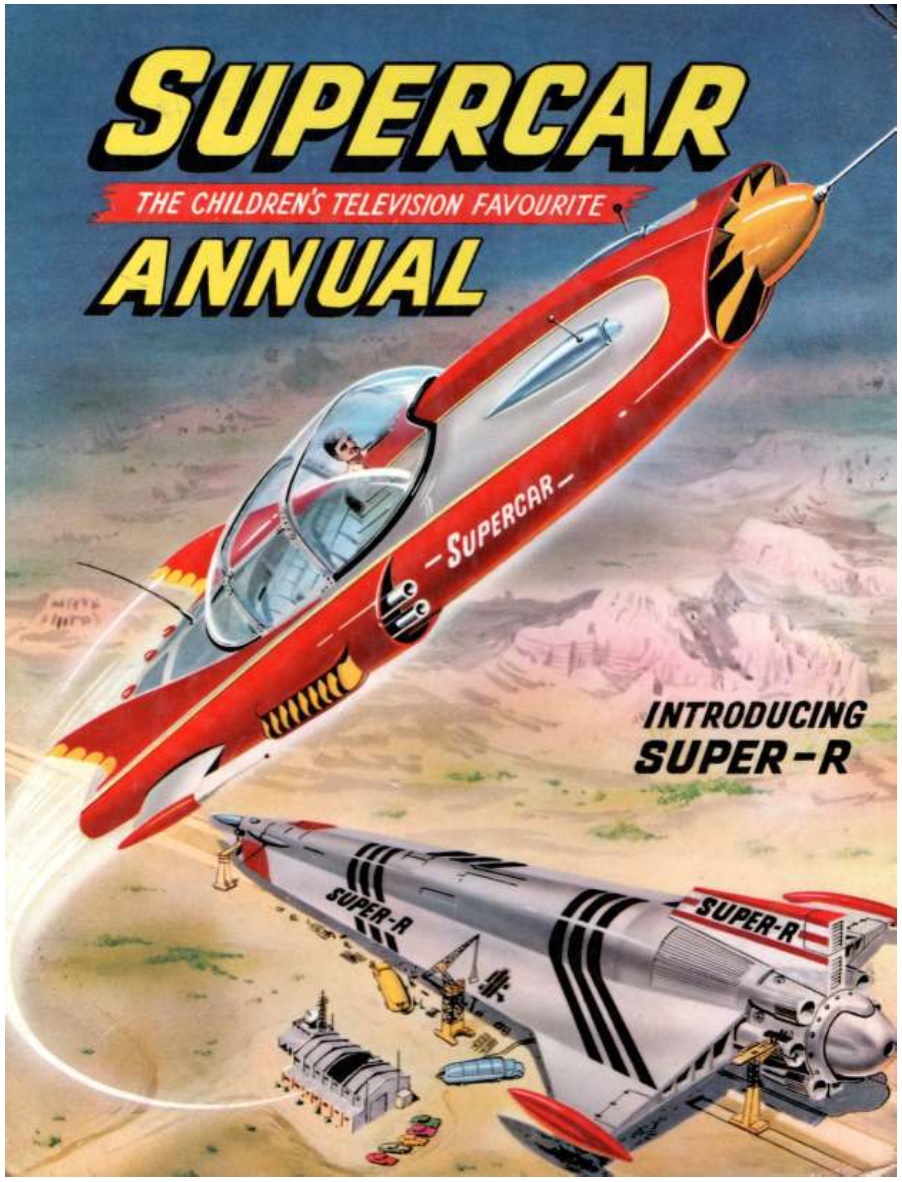 Below are photos of a completed mini Super-R model 6.5" (165mm) in length.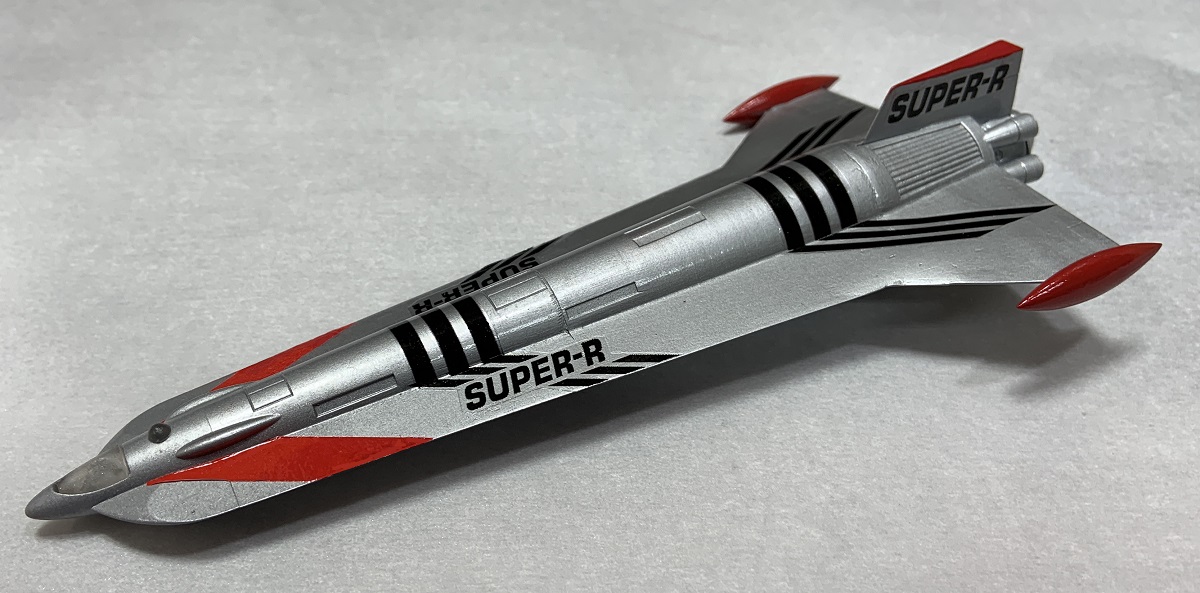 Here is a picture of a finished model next to the original drawing.

Here are the parts that are provided in the kit. (Click here to view the instruction sheet: Mini Super-R Instruction Sheet.pdf).
NOTE: This is a resin hobby kit for moderate to experienced modelers. This kit is not suitable for children under 14 as it contains small parts.
This kit is produced using photopolymer resins. Take precautions when sanding this material. Always use a dust mask and wear safety glasses.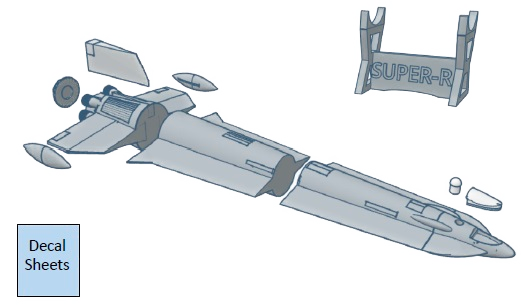 Contact me to determine if this model is available at 3dprint@reighn.com.
----------------------------------------