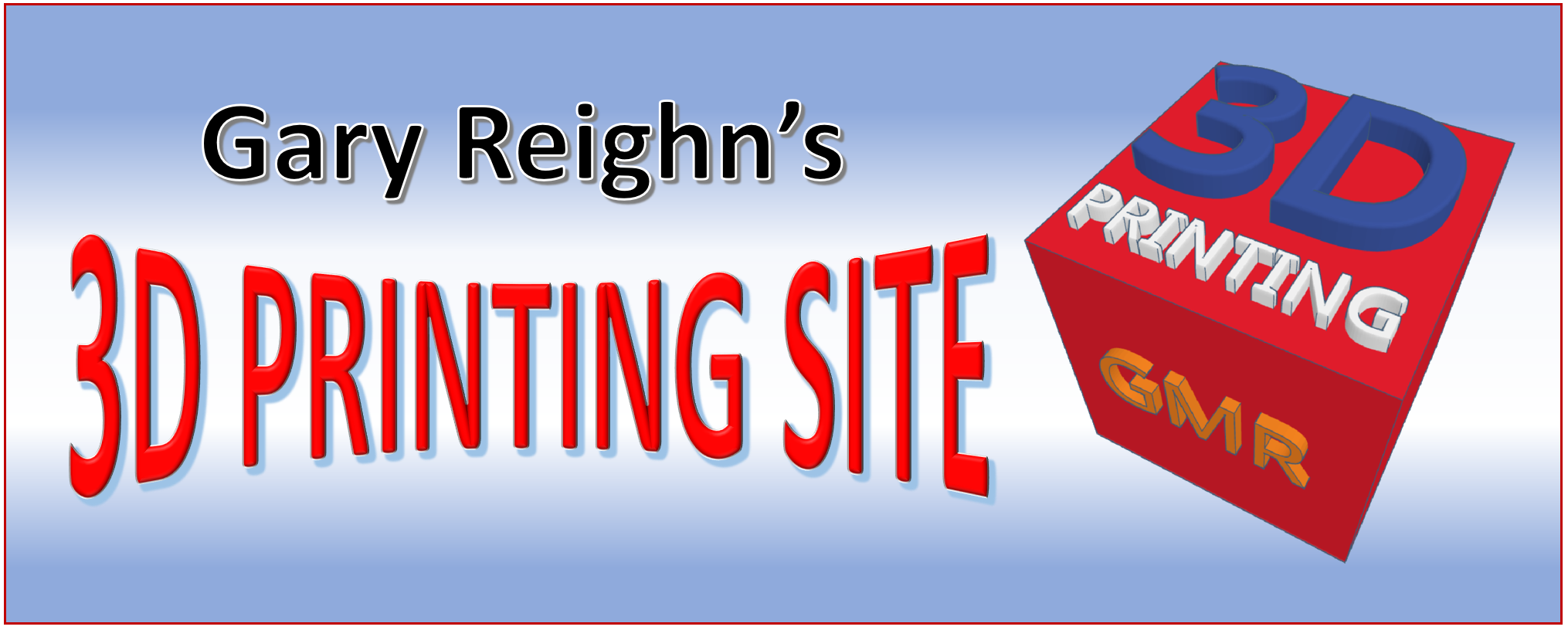 [Last update May 2022]
The files provided will enable you to print an O scale (1:48) model of the famous Stutz Bearcat automobile. The Stutz was first introduced in 1912 as a right hand drive model. In 1920, a left hand drive version with an enclosed cockpit was added. The Stutz is one of the most recognized antique automobiles and will make an excellent model for your period diorama or model railroad. This model attempts to capture the overall essence of the Stutz but is not an exact replica as many aspects have been modified to withstand 3D printing and assembly at this small scale.
The files provided are scaled to print properly to produce an O scale (1:48) model. They can be resized for other scales but be careful if reducing them as they may have to be modified to accommodate the thinner walls and such. The model was also designed and tested for printing on an MSLA (resin) printer due to the small size and fine details of the parts. Printing with other technologies (i.e. FDM) is done at your own risk.
Click here to view the instruction sheet:Click here to view the instruction sheet:.

These 3D models are covered under the Creative Commons Attribution-NonCommercial 4.0 International License. You may use or adapt these files as you wish but you may not use them to produce parts, kits or finished models for sale commercially.
The files for the Stutz Bearcat are available at Cults3d for a nominal charge.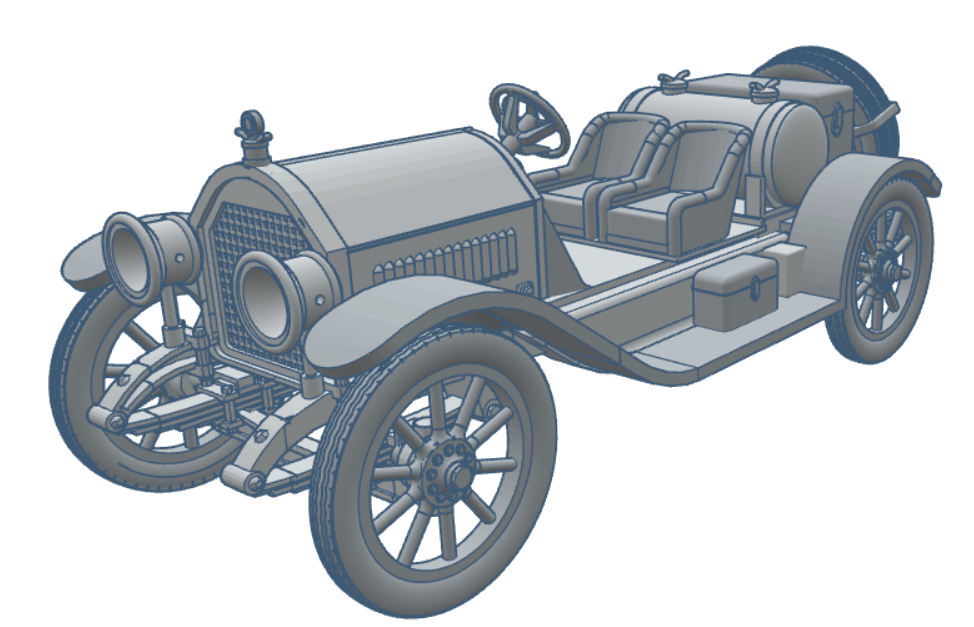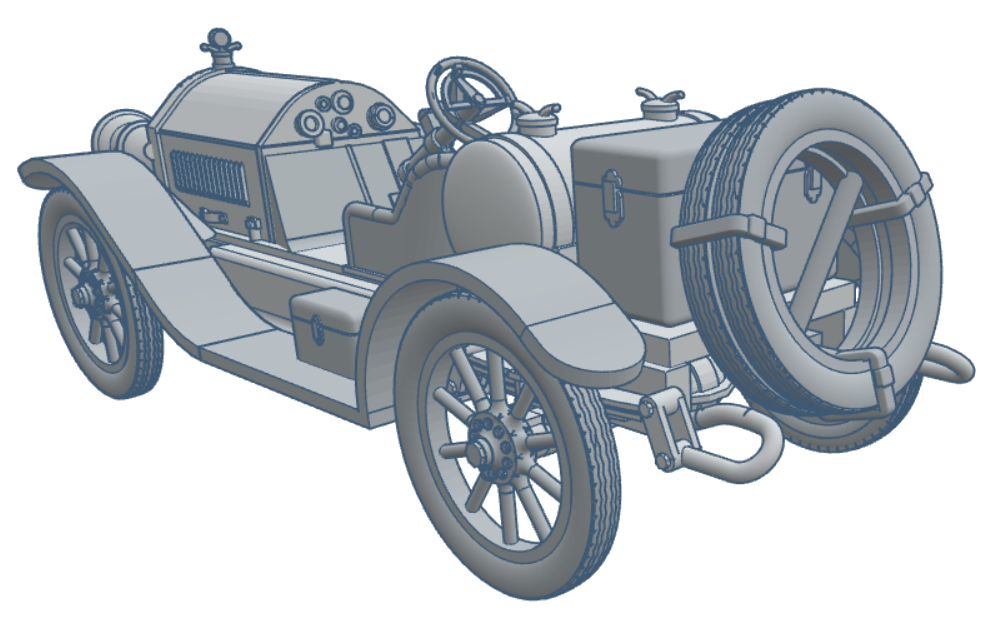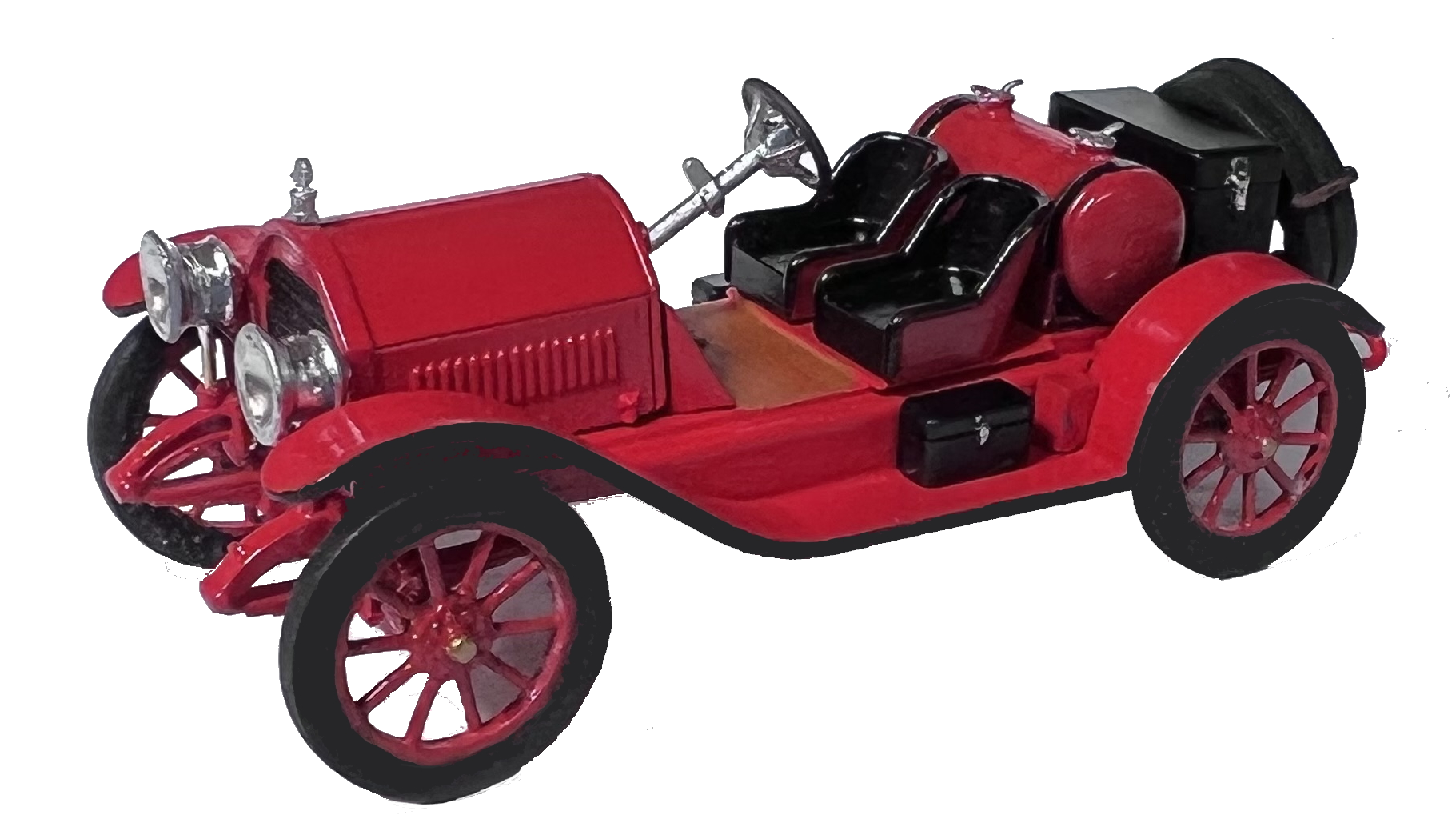 ----------------------------------------